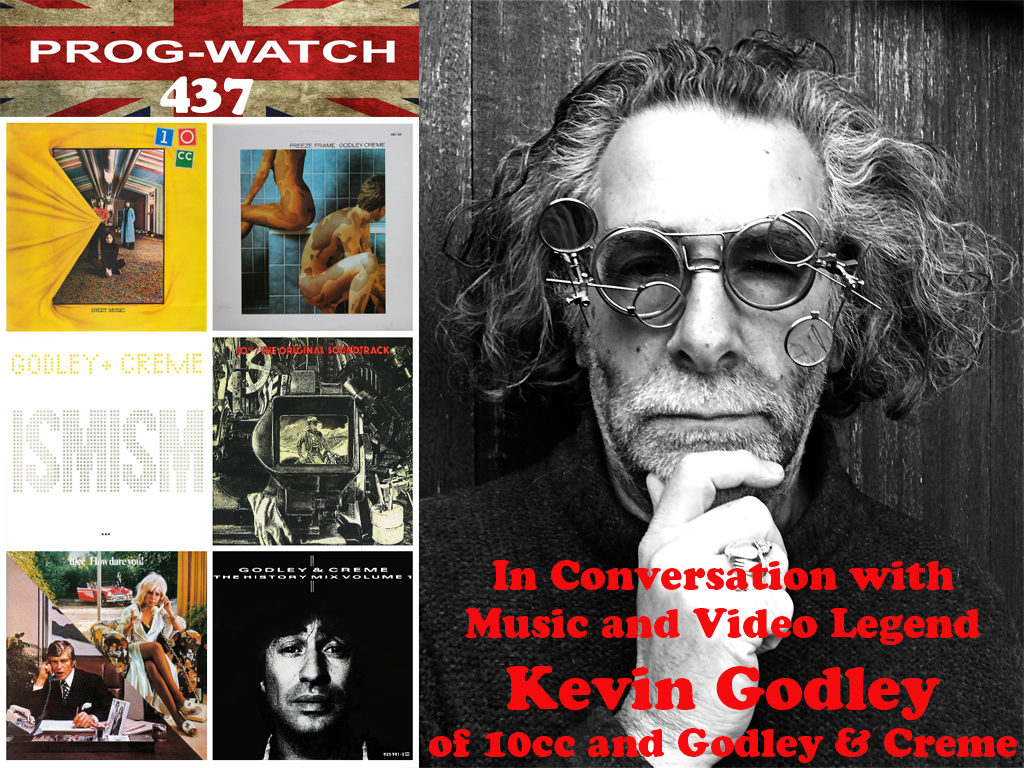 This week on Prog-Watch, my esteemed guest is music and video legend Kevin Godley of 10cc and Godley & Creme! We chat about all sorts of stuff, including the Gizmo, the split with 10cc, Godley & Creme, video directing, and his forthcoming solo album, of which YOU could be a part (if you write music)! Along the way, there will also be plenty of great music from Kevin's illustrious career with 10cc, Godley & Creme, and GG06.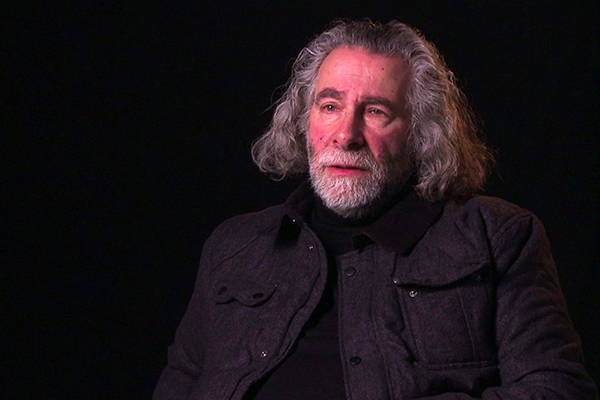 Kevin Michael Godley (born 7 October 1945) is an English musician and music video director. He rose to fame in the 1970s as the drummer of the art rock band 10cc. He later split from the band and formed a collaboration with 10cc mate Lol Creme. The two continued to create innovative music into the 1980s, and also branched out into video directing in the early days of MTV and music videos. As video directors, Godley and Creme worked with notable acts such as Eric Clapton, Sting, Ultravox, The Police, Yes, Duran Duran, Peter Gabriel, George Harrison, and many others. They also directed the ground-breaking video for their own "Cry" in 1985.
Over the years, Kevin participated in one more 10cc album (Meanwhile in 1992) and had a one-off duo with former 10cc mate Graham Gouldman in a project called GG06. He is planning his first solo album for 2018 and is accepting music submissions for the album, which will be entitled Muscle Memory. Please note that Kevin is looking for music over which he can write words and melodies…not complete songs! According to Kevin, collaborators will receive full credit and any royalties associated with the use of their music.
kevin-godley.com
For more information on the forthcoming Muscle Memory album, please visit:
All music submission must be made via WeTransfer to the email address below:
with your name and contact details contained within the message.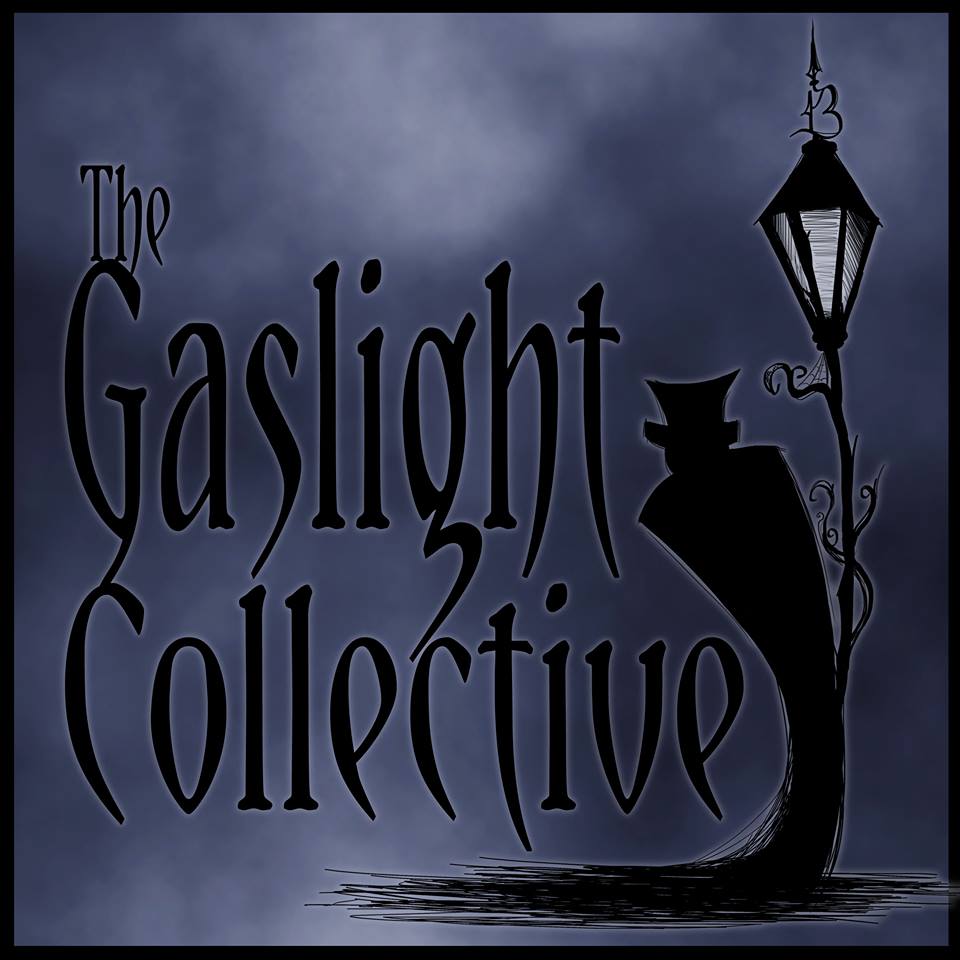 Prog-Watch is now brought to you by The Gaslight Collective, a podcast network with a number of excellent shows dedicated to story-based entertainment! The Gaslight Collective was founded by Nelson W Pyles, author and originator of the wildly successful Wicked Library podcast, and Dan Foytik, Mr. Podcast himself, who has since taken over the Wicked Library, and also has a hand in a number of great shows, including Listen, the Lift, and The 9th Story. So, if you like thrills, chills, suspense, horror, old-time radio play style stuff, and above all, story, check out some of those shows! (The Wicked Library even sports a theme that was written and performed by your old pal, Big Tony, the Progsquatch, and he's very proud to have it associated with such a quality show! He feels the Wicked Library Theme is truly one of the times when he really hit the mark with a piece of music! Even the blind squirrel finds a nut every once in a while!)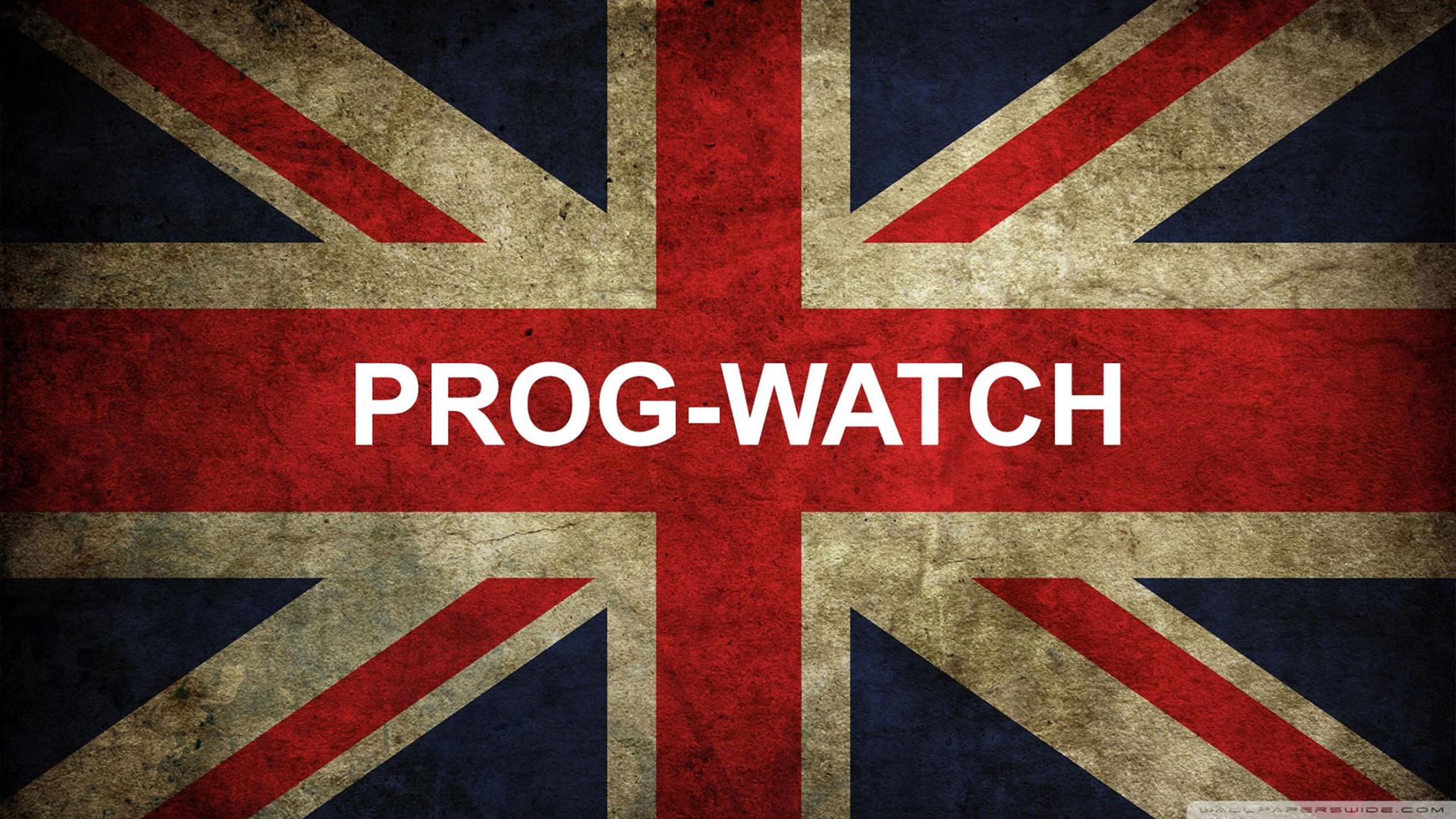 Music with some meat to it!
Prog-Watch is a weekly podcast and internet radio program dedicated to bringing the listener contemporary Progressive Rock music from around the world. Your big, hairy host, the "Prog-Squatch" wanders the woods of the world, beats the bushes, and digs in the dirt to bring the best Prog back for YOU! Sometimes solo and sometimes with a guest host, the Prog-Squatch will bring you new and interesting artists in each episode, and give you some background info and a taste of their music.